Mastercard Prepaid Gift Card®
Giving gifts has never been easier
The perfect gift for everyone, every time
Mastercard Prepaid Gift Cards are perfect for birthdays, graduations and everything in-between. How can you go wrong by giving the freedom of choice?
Why Mastercard Prepaid Gift Card
No more guesswork
It's always hard to find that perfect something, but the Gift Prepaid Mastercard takes out all the stress of gift giving.



A personal touch
Depending on the issuer, you may be able to personalise your gift card with photos, messages or the recipient's name.



Worldwide acceptance
The recipient is never limited to what's available in just one store. Use the Mastercard Prepaid Gift Card anywhere that Mastercard Debit is accepted.



How it works
Get a card: Purchase a card online or at a participating retail store.
Activate: Either in-store at time of purchase or by calling the phone number on the card packaging.
Use: Make purchases everywhere Mastercard Debit is accepted.
Tip: You may want to keep your card or card number handy for returns so any balances are added back to the card.
Discover our other prepaid cards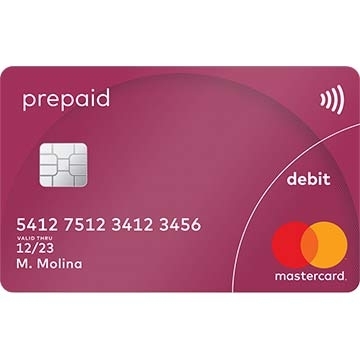 Mastercard Prepaid Everyday Card
Mastercard Prepaid Travel Card