Standard Mastercard
Shop and travel with confidence
Get worldwide service and access to valuable benefits with a Mastercard credit card
For everyday purchases and beyond
Use your Mastercard credit card for everyday purchases - stores, online and even places that don't accept cash or cheques like hotels. Your Mastercard gives you the freedom to support the lifestyle you choose.
Benefits for Mastercard credit card holders:
Choose the right Credit Card for you
Mastercard offers you the convenience and security to make purchases worldwide. Your Mastercard credit card can be used for everyday purchases - at stores and online, and also when travelling overseas.
Discover our other credit cards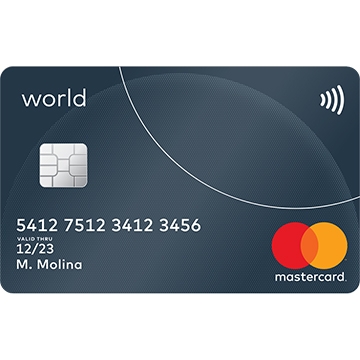 World Mastercard
Giving you the flexibility to explore the places and pursuits that matter most to you
Learn more